Meet Our Musicians: Woodwind Section
Andy is from Newton! He went to Yale, has a B.S and M.S., and works as a software developer. He joined New Phil in 2001, and also plays viola. In Andy's free time you can find him doing yard work and taking care of his vegetable garden. Fun fact about Andy: his birth name is Andy Langer but Langowitz is a combination of Langer and his wife's birth name, which is Borowitz!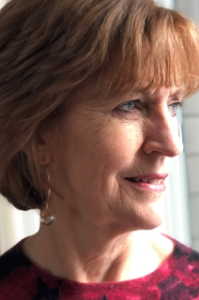 Laura grew up in Wantagh, New York and attended Boston Conservatory of Music where she received a Bachelors in Music. She joined New Phil in 2004, works as a flute teacher and also plays with the Mercury Orchestra. Husband Doug plays bassoon, daughter Emily plays flute while son Dan played trombone and electric bass! When not at New Phil, Laura enjoys biking, walking, or hiking with Doug in Stockbridge, MA. Fun fact: she's a HUGE Celtics fan and has an awesome shamrock tattoo! 
Kiran grew up mainly in Arkansas and Nebraska. She attended Bryn Mawr College and holds a B.A. in Music and Philosophy, and an M.A. and Ph.D. in Philosophy. She currently teaches philosophy at Phillips Andover Academy. Kiran joined New Phil in 2017 and also plays with Reading Symphony Orchestra, and occasionally the Harvard Music Association's Reading Orchestra, and with a wind quintet. Kiran's husband Michael Boyle is an engineer and also plays French horn in local orchestras, including (on occasion) New Phil. Fun fact: they met in orchestra! In her free time you can find Kiran doing jigsaw puzzles, running (very slowly), and baking.

Tracy grew up in both Pennsylvania and New Jersey. She attended Dartmouth College and holds a B.A. in French and Psychology modified with Music, and a PhD in child psychology. She currently works in Higher Education (psychology). She joined New Phil in 2002. Tracy's husband, who plays piano, is in physics and history of science at MIT, and they have 13 year old twins; one plays percussion and the other plays french horn, and both also play piano.
Masa is from Kawasaki, Japan and attended University of Tokyo. He earned a Masters in Engineering and works as a software engineer. He joined New Phil in 2017. His wife, Sanae, performs and teaches piano.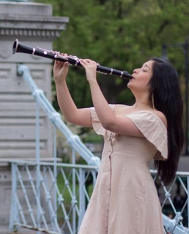 Iseliana hails from Venezuela. She attended Longy School of Music of Bard College earning a Bachelor of Music in Clarinet Performance. She is new to New Phil, having joined in 2020!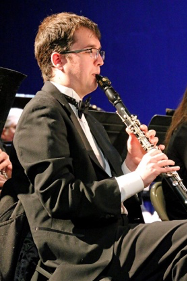 Chris grew up in Hamden, CT. He attended Ithaca College and Columbia University where he earned a B.S. in Physics, Minor in Clarinet and M.S. in Electrical Engineering. He currently works in Robotics. Chris joined New Phil in 2019, and has also performed with the Charles River Wind Ensemble, Metropolitan Winds, MIT Symphony Orchestra and Wind Ensemble, and the Du Bois Orchestra at Harvard. Has also played in theater pits at MetroWest Opera and Brandeis University. He's engaged to Melinda and will hopefully be getting married in July 2020! When not at New Phil you can find Chris in the lab doing robotics research and development projects for a four-legged robot called Spot at Boston Dynamics.
Cindy is from Holyoke, MA and attended Smith College, (A.B.) and UNC- Chapel Hill (M.B.A.). Before retiring, she worked in marketing and non-profit management. She joined New Phil in 2000. She and her husband share 3 grown children, all of whom play an instrument. When Cindy's not in New Phil you can find her outdoors, skiing or hiking.