Meet Our Musicians: Violin Section
Marsten Parker: Concertmaster; Violin
Hailing from Brookline, MA, Marsten attended Mannes College of Music where he earned a Bachelor of Music degree. He worked as a software engineer from 1984-1997 and has been working as a stock trader since 1998. He joined New Phil in 1995 and Newton Symphony in 1985. Marsten and his wife share two daughters; one is an actress living in NYC while the other is in college. His wife and daughters all sing and have performed in Christmas Revels at Sanders Theater! When he's not at New Phil you can find him at home or out for a walk. A few fun facts about Marsten: he's self-taught in both of his professions and a non-professional in the field he was trained for. Ron Knudsen was his violin teacher in 1977-78.
Julia Wong: Assistant Concertmaster; Violin
From Scarsdale, New York. Graduated from University of Pennsylvania and earned an M.D. from Tufts University School of Medicine. Currently works in Radiation Oncology. A founding member of the New Phil, Julia was previously in the Newton Symphony since 1988. Julia is an active member of the Mercury Orchestra in the summer. Has a musical family with timpanist husband Eric and daughters who both study music. One daughter is also a serious ballet student. In Julia's free time she enjoys playing chamber music or learning ballets!
David Pesetsky: Principal Second Violin
Grew up Bronx, New York and attended Yale University. David earned a Ph.D. from MIT where he is now a Professor of Linguistics. He is a founding member of New Phil and before that played with Newton Symphony since 1988. Has a musical family: his wife Janis plays oboe and is a professor in the MIT writing program. They have two sons; Benjamin Pesetsky is a successful composer.  When not playing with New Phil, one could find David playing chamber music, traveling, or spending time with his family. David currently serves on the Board of the New Phil and has played Principal 2nd Violin for many years. Fun fact: he was born in Iowa, but no one who's met him believes it.
Leila is from Springfield, MA. She attended UMass Amherst and Babson College, and earned a Bachelors in Business Administration and an M.B.A. She works in accounting and is semi-retired. She joined New Phil in 1995 and Newton Symphony in 1983! Leila and her husband Clayton have two daughters who work in sales and marketing, as well as a grandson. Outside of New Phil you can find Leila cooking or gardening. Fun fact: she plays violin because her sister did… "a choice I did not make and never regretted!"
Kalman grew up in Russia, where he attended school and holds an M.S. degree in Physics. He worked as a physics teacher before retiring. He joined New Phil in 1995 and prior to that Newton Symphony in 1989. Kalman is married and has two daughters, two sons-in-law and three granddaughters, all of whom are musical. Outside of New Phil Kalman gives violin lessons to his youngest granddaughter. He also reads and listens to good music!
From Elyria, Ohio and attended The College of Wooster in Wooster, Ohio. Margaret holds a B.A. and M.S. and is a retired chemist. She joined New Phil in 2005 and played in Newton Symphony beginning in 1970. Outside of the New Phil Margaret plays in informal chamber music groups. Spends her free time volunteering at the Museum of Science, Boston in the exhibit halls. Fun fact: Margaret is an avid international traveler. 
From New Jersey, Stephen earned a B.A. from Rutgers University and a PhD in Clinical Psychology from U.C. Berkeley. He works as a psychology professor at Wellesley College. He joined New Phil in 2017, and also plays piano. Outside of New Phil you can find Stephen exploring trails and campsites in New England and beyond!
James grew up in Philadelphia, PA and attended University of Pittsburgh for undergrad and Boston College for grad school. He holds a PhD in history and works as a writer/researcher. James joined New Phil in 2019 and also plays with Boston Civic Symphony. In his spare time he enjoys hiking and skiing. Fun fact: James has played rugby for 20 years and despite having broken many bones, still plays violin!
From Ridgewood, New Jersey. Graduated from Emory University, holds a BA in Music and a Masters in Management. She currently works as a Research Administrator at Harvard. Joined New Phil in 2011 and along with violin plays electric violin and electric bass. Sheila plays in a 7-piece rock band called Boston ILL Harmonic. For 15 years, Sheila performed in a touring rock band called Big Fish Ensemble. Other musicians in her family include 2 sons who play drums and husband Michael who sings and plays drums, clarinet, guitar, bass guitar and saxophone. Fun fact: in college, Sheila took a S.C.U.B.A- diving course and swam with manatees.
Anita grew up in St. Joseph Missouri where she first took lessons using her mother's violin. She had a career as a Music Therapist after graduation from the University of Kansas. She later became a Psychologist with a Ph.D. from the University of Texas at Austin. She moved to the Boston area in 1985 for her internship and joined the Newton Symphony that year on a tip from a musician who admired Music Director, Ron Knudsen. Her recent retirement from psychology means more time for international travel with spouse, Holly, string quartets with friends, and Mercury Orchestra in the summer. Anita was a founding member of the New Phil and served on the Board for many years as Clerk. Fun facts: Anita played tenor timpani in her college marching band and currently sings in her church choir in Boston.
Ana-Lisa is from Franklin MA and attended Lawrence University for undergrad and Babson College for grad. She holds a B.A. in Music and an M.B.A in Finance, and currently works in consulting. Along with playing violin Ana-Lisa is learning to play the ukulele! Her husband Jeremy is head of Data Science at a fintech start-up in Boston and although he's not a musician, he attends every New Phil concert! Outside of New Phil, which she joined in 2016, you can find Ana-Lisa reading and working on growing her in-door garden. Fun fact: her first job out of college was working for the National Symphony at the Kennedy Center in Washington D.C.
Grew up in Honolulu, HI and attended University of Hawaii at Manoa (B.S. and M.S.) and University of Wisconsin (Ph.D.) Works in biotechnology. She was a New Phil founding member and prior to that was a member of Newton Symphony. She also enjoys playing string quartets. Carol's husband is an astrophysicist; he has been a soloist with the New Phil, delighting pops audiences with Sweet Caroline. She and her husband have 2 sons. Fun Fact: As a young adult in Hawaii, Carol played violin in backup bands for visiting performers including Burt Bacharach and Donna Summer.
Victor grew up in Newton, MA. He holds a B.A. from Harvard and an M.B.A from University of Pennsylvania Wharton Business School, and now works in Corporate Strategy and Education. Along with playing violin in NPO, Victor also plays with MITSPO and subs with A Far Cry. He also plays viola and played marimba at one point! His wife Cui Wang likes to sing informally and they share daughters Emma (violinist and singer) and Evelyn (future violinist!). Outside of New Phil you can find Victor competing in curling somewhere in the world. Fun facts: he's an avid chess player, one of the world's top players in one variant of chess! And he's also set foot on every continent (including Antarctica) except Australia!
Ashlee is from York Springs, PA. and attended Penn State University, She holds a B.A. in English and currently works in editing, proofreading, and writing. Along with playing violin in New Phil, which she joined in 2014, Ashlee also plays the French Horn. Ashlee and her husband Noah share son Henry, born in 2018. Noah is also an editor and enjoys listening to jazz. Outside of NPO you can find Ashlee reading, hiking, camping, or spending time with family. She also enjoys spending her free time at coffee shops, breweries, record stores, or live music venues!
From the San Francisco Bay area. Attended Stanford University, holds B.S. and M.D., and currently works as a palliative care physician. Joined New Phil in 2011 and played in Newton Symphony starting in 2008. Cindy's husband Tim plays piano as does their older daughter. Their four year old twin daughters' instruments are TBD! Spends her free time chasing children, playing impromptu music with family and friends, and searching for good Asian restaurants. Growing up, piano was Cindy's primary instrument. She has played keyboard with the New Phil in addition to violin, and loves accompanying her friends in fun sight-reading sessions. She can also be found playing "Let It Go" from Frozen on repeat for her twins! 
From Valley Stream, N.Y. Attended University of Rochester, earning a B.A. in English Literature and then Northeastern University School of Law where she earned a J.D. Works as lawyer/legal writer and editor/children's library staff. Janet joined New Phil in 2005, and plays ukulele along with the violin. Her spouse loves music and they have four grown children. Outside of New Phil Janet can be found at the Newton Free Library Children's Room or Auburndale Community Library. Fun fact: she has a YouTube channel with "stay at home" stories and singalongs, made for the Auburndale Community Library.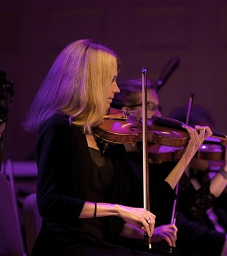 Fremonta grew up in Northwest Ohio and attended Dartmouth for college and medical school. She holds a B.A. in Chemistry and German along with an M.D. She currently works as a psychiatrist at Brigham and Women's Hospital specializing in the care of medically ill patients including oncology. Along with NPO, which she joined in 2015, Montie is a soprano with Boston Cecilia and plays violin with the MIT Summer Philharmonia Orchestra. She enjoys chamber music and plays in a string quartet entitled DSM.
Enoch grew up in Illinois and attended Northwestern University. He holds a J.D. and M.B.A. and works in Management Consulting. He joined New Phil in 2018. Along with violin, Enoch also plays guitar and piano. His wife enjoys playing piano and their children play violin! Enoch's response to free time outside of New Phil- "spare time?"
David grew up in St. Louis, MO. He attended Harvard College where he earned an A.B. in Chemistry, PhD in Cell and Developmental Biology and M.D. He currently works as a radiation oncologist and physician scientist. David joined New Phil in 2019, and plays with Mercury Orchestra in the summer. He also played in Boston Philharmonic Orchestra from 1999-2001. David and his wife Mayumi, a dentist on a faculty at Boston University, share two daughters who are both learning to play the violin. When David is not at NPO you can find him at MGH doing lab research or seeing patients. He travels frequently to attend and speak at scientific conferences. Outside of NPO and work he enjoys spending time with his family skiing, biking or on the beach! 
From Albany, NY and attended Yale College. Received B.S. and M.D. and currently works as a physician. Joined New Phil in 2018 and in his free time enjoys trying out new restaurants and exploring Boston!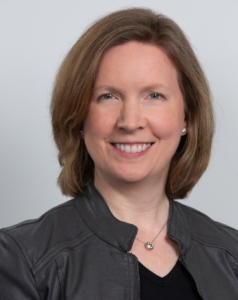 Heather hails from Halifax, Nova Scotia. She attended Cleveland Institute of Music and Harvard Extension School, and holds a Bachelor of Music in Violin Performance and a Master of Liberal Arts in Information Technology. She works in Software Engineering. She joined New Phil in 2014, and also plays piano. Heather and her husband Greg, who is an epidemiologist and research faculty at BU, share three children (Elena, Katie and Rhys) who have all studied instruments including piano and violin. Outside of New Phil and work, Heather is usually doing something with her family- attending soccer games, going on hikes or playing games. She enjoys cooking, puzzles and planning travels!