Meet Our Musicians: Low Strings
Mary Patricia Kearing: Principal Viola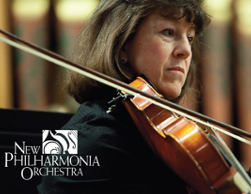 Mary was born into a musical family in New York State. Her mother still plays the piano and her brother and sister both sing in choruses. Mary attended Clarkson University where she earned a Bachelor of Science and currently works in management. She Joined New Phil in 1995, and prior to that began playing in Newton Symphony in 1987. She enjoys playing ice hockey, Irish step dancing, and Scandinavian couples dancing. A fun fact about Mary is she played in the 1980 U.S. Olympic Orchestra in Lake Placid where is was so cold that they were bundled up to their fingertips and a photo turned up of her in newspapers around the world!
Greg Livingston: Principal Double Bass
Greg came to us from New City, N.Y. He attended Boston Conservatory of Music and Boston College where he earned a Bachelor of Music and Master of Education. Along with double bass, Greg also plays piano and guitar. He is a retired public school music teacher. Greg joined Newton Symphony in 1976 and New Phil in 1995 and also plays with the MIT Summer Philharmonic Orchestra. His wife Susan was a founding member of New Phil and played bassoon. She and their four kids all played in Boston Youth Symphony Orchestra. When he is not at New Phil you can find Greg tuning pianos, reading books or walking the dog. Fun facts: he has been a ham radio operator since 1969 and is fluent in Morse Code!
Djalai grew up in Sacramento, CA. She attended University of Nevada, Reno and Lesley College and holds a B.A. and M.A. Before retiring, Djalai worked as a String Orchestra Teacher in the Waltham Public Schools. She joined New Phil in 1995 and Newton Symphony in 1985, and also plays violin. Along with NPO, Djalai also freelances. She has 2 adult children; one who works as an office manager, yoga teacher and potter and the other is a mechanical engineer. Djalai enjoys walking her 2 dogs, gardening, hiking and spending time with family. Fun facts: enjoys being with NPO family and playing music!
Bethany hails from Pennsylvania. She was a multi-talented student at Bucknell University, involved in music, softball, rowing and on the honor roll. She earned a Bachelor's of Science in Early Childhood Education and now works as a teacher. Bethany joined New Phil's viola section in 2019. Outside of New Phil you can find Bethany cooking and baking with her boyfriend Ben, going to the beach, traveling and spending time with family and friends.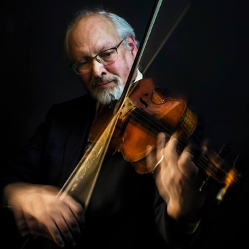 Originally from Springfield, IL, David is Professor of Chemistry at Northeastern University. He attended Yale University and holds a B.S. and PhD. Along with viola, David also plays violin, piano and mallets. His wife works as administrator at MCPHS, and they have one daughter who works at Combined Jewish Philanthropies and another currently studying art. Prior to New Phil, David played concerts with John Pizzarelli and the Indigo Girls and played backup for the Osmond Brothers, Dionne Warwick, Vicki Carr and Boots Randolph. He's even played for composer Aaron Copland!
Matthew hails from Northern Virginia, right outside of Washington, D.C. He graduated from University of Notre Dame with a Bachelors of Science in Civil Engineering and he currently works as an engineer in Building Technology and Structural Engineering. Matthew joined New Phil in 2017. His mother is a talented pianist and choral singer and Matthew grew up watching her perform in D.C. and tour with choirs including the Choral Arts Society of Washington and the City Choir of Washington. His whole family has a strong love and appreciation for the performing arts. As a member of the Cambridge Running Club, Matthew's free time is mainly dedicated to training for triathlons and long distance running, though he also loves cooking and exploring new foods and flavors.
Claire grew up in Edmonds, WA. She started playing the viola in the 3rd grade and enjoyed playing with a variety of youth symphonies. She went on to attend Colby College and holds a Bachelor's Degree in East Asian Studies and a minor in Religious Studies. Claire currently works as an Accounting Manager for a book publisher. She joined New Phil in 2017. With wife Jamie, who is the Director of ELL for the Needham School District, they have 2 girls, Ella and Hattie. In Claire's free time you can find her cooking, traveling (Disney is a favorite!) gardening, doing yoga, and spending time with friends and family. A fun fact about Claire is she has an identical twin sister who plays the violin!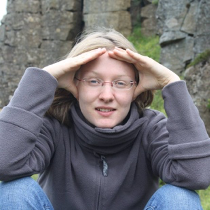 Verena found her way to New Phil all the way from the puzzle city of Ravensburg in Southern Germany. She attended Tübingen University in Germany and then MIT for grad school. In 2017 Verena joined New Phil along with an influx of new violists and when not playing in New Phil you can find Verena enjoying the outdoors or traveling. In fact Verena has been walking several parts of the Camino de Santiago, a network of long distance hiking paths in Europe. The longest stretch she's hiked so far was from Burgos to Santiago de Compostela, which is roughly 330 miles in 17 days!
Al comes to us from the Washington, DC area. He attended Amherst College (B.A.) and Brandeis University (M.A. and PhD in Mathematics) and works in Computer Programming while also teaching Math and Science. He joined New Phil in 1995 and Newton Symphony in 1991, and also plays in Mercury Orchestra. Along with viola, Al also plays violin. He and his wife Linda share daughters Elaine (professional musician), Julia (loves lots of music), and Laura (violinist and former member of NPO). Fun fact: Al is an anti-racist activist, swimmer, birdwatcher, and is learning Mandarin Chinese!
Bernie grew up in Allentown, PA and works in Computer Science. He received a B.A. in Computer Science from the University of Wisconsin in 1972 and holds an M.B.A from Boston University. One of our longstanding members, Bernie joined New Phil in 1991 and, before that, was a member of the Newton Symphony since 1975. His wife Karen also played cello from 1975-2018, including with New Phil. In his spare time Bernie can be found practicing, programming or sailing. Bernie he has a fascination with knots of all kinds and their uses. He also enjoys racing!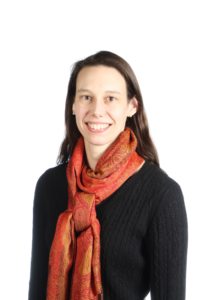 Amy is from a small barrier island off the coast of South Carolina! She attended University of Georgia (Honors College) and holds undergraduate degrees in Microbiology and German, as well as an M.D. and a PhD in cellular biology, and is currently a fellow in pediatric oncology/hematology at Boston Children's/Dana-Farber. After playing locally with the Longwood Symphony, Orchestra Without Borders, and the Boston Bruckner Festival, among others, Amy joined New Phil in 2018. Along with the viola she also plays violin, French Horn and euphonium! Her extended family is also musical- two cousins are professional brass and woodwind players, and her great uncle was a horn player in John Philip Sousa's band! Outside of New Phil you can find Amy hiking with her rescue dog, Apollo (who also loves music- especially the horn!). She also loves to read, run, and rock climb.
Corinne grew up in Honolulu, HI. She attended University of Hawaii and holds a B.A. in Music Literature, M.M. and Master of Library Studies. Corinne is a retired librarian. She joined Newton Symphony in 1988 and New Phil in 1995. She plays string quartets with friends from Hawaii. In her spare time, Corinne enjoys spending time in Hawaii. Fun fact about Corinne: her first job out of college was playing the cello in the Don Ho Show all girl string section in Waikiki!
Guillermo grew up in Mexico City, Mexico. He attended ITESM in Mexico where he earned a Bachelor of Engineering, as well as an M.S. from Boston University and a PhD from Cornell University. Guillermo works in Data Science and Genomics. He joined New Phil in 2008 and plays piano as well as cello and also performs with the Mercury Orchestra and chamber groups. He has a wife and two kids; one plays cello while the other plays violin. When Guillermo is not at New Phil, you can find him working, playing tennis, or reading thrillers and sci-fi novels!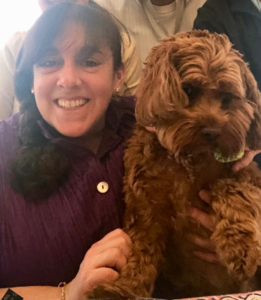 A true local, Josée grew up in Newton. She earned a B.A. in Early Childhood from Framingham State University and also holds a Montessori Primary Certificate. She works as a Montessori teacher and a girls' assistant lacrosse coach. Josée joined the Newton Symphony in 1986 and New Phil in 1995. When she isn't teaching or playing cello, Josée is a huge New England sports fan and can often be found on the sidelines cheering on her two sporty children. Fun facts: Josée worked with her mom for 20 years before she retired and Josée is fluent in French.
Alexandra grew up in New York and earned her B.A. from Stanford University. She currently works in Arts Management for the BSO. Alexandra joined Newton Symphony in 2010 and New Phil in 2018. She plays in chamber groups outside of New Phil and her husband and kids are also musical. Fun fact: Alexandra lived in Israel for two years from 2015-2017!
Hans Meier-Ewert Mullington: Cello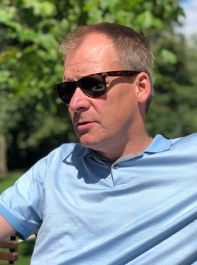 Bio Twitter style: Cellist, Physician, Husband, Father, Cyclist, Sailor.
Celia comes to us from Silver Spring, MD. She received her B.A. from the University of Maryland. After working in educational administration for 34 years, she is now enjoying retirement. Celia joined New Phil in 2011 and also plays in a string quartet, Mercury Orchestra and the MIT Summer Philharmonic Orchestra. Her husband is a retired psychologist and former drummer, and they have an adult son who "resisted" several instruments! In her free time, Celia enjoys driving curvy roads in their Miata, reading, and playing doorman to their two cats!
Duke grew up in a suburb of Detroit, MI in a family of string players who played either violin or cello, as dictated by their sainted father. He learned to play by listening to those siblings that came before him and mimicking what he heard. Having gained his majority and wishing for new horizons, he moved to MA in 1984 where he spent a decade pursuing a career in rock until he eventually thought better of that and took back up with the cello, joining a couple of community orchestras. He has since gained an appreciation for the great works of classical music that he never had as a younger person, and takes special pleasure in playing chamber music, be it string ensemble or the beautiful piano ensemble repertoire. He is proud to call himself a member in good standing of the New Philharmonia orchestra.
Cathrine grew up in Orlando, FL. She attended Principia College and University of Georgia, and holds a B.S. Chemistry, M.S. Marine Science, and M.A.T. Science Education. She works as a high school science teacher. She joined New Phil in 2019. Outside of New Phil you can find Cathrine taking walks and hikes with her husband, reading, and cooking. Fun fact: she has a cat named Daisy!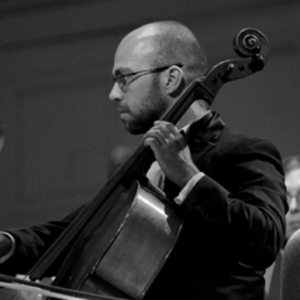 Justin hails from Washington, D.C. He attended Stanford University, holds a B.S, M.S. and PhD all in computer science and currently works as a professor. Justin joined New Phil in 2017. When he is not attending New Phil rehearsals or working as Professor Solomon, Justin can be found experimenting with food or lifting at the gym.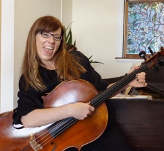 Maggie grew up in Windsor, CT. She attended Mount Holyoke College and has a master's in Teaching Reading. She loves her work as an elementary school Literacy Specialist. Enticed by the opportunity to play a concert with the Indigo Girls, Maggie joined New Phil in 2018. She enjoys a variety of musical genres and used to play in an indie rock band during her cool years. She also plays with Mercury Orchestra and various chamber groups. When not playing the cello, Maggie loves to travel, eat delicious food, run and practice yoga.